Tamarindo #TravelTuesday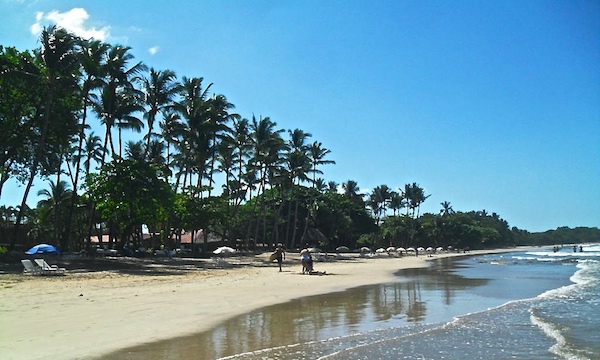 Costa Rica's northern Pacific coast delivers the magic of the tropics interspersed with arid wind-swept cattle ranches, golden beaches with stellar white-tipped surfing waves, cool and mysterious estuaries, and one of the country's most coveted beach-towns, Tamarindo.
Over the past thirty-years, Tamarindo has evolved from a sleepy fishing village, visited by the rare surf guru or brave eco-adventurer, into one of Costa Rica's most popular vacation destinations. Unlike the old days, getting to Tamarindo today is a breeze.

"How do I get to Tamarindo?"
Travelers arriving in San Jose can take Route 1, the Pan American Highway (Interamericana) northwest towards Liberia. At km 168 turn west (left) onto Route 18 to the Tempisque Bridge – which crosses over the Tempisque Estuary and connects with the Nicoya Peninsula. From there, follow Route 21 through Nicoya and Santa Cruz to Belen where you'll head west on Route 155 to Tamarindo. Getting to Tamarindo from San Jose can take between 4 to 6 hours depending on traffic and road conditions on the Nicoya Peninsula.
Another option involving more major and paved thoroughfares, and for travelers arriving at the Daniel Oduber Quiros International Airport in the northern commercial hub of Liberia, is to take Route 21 southwest from the airport through Comunidad, Filadelfia, and Belen. Then west on Route 155, following the signs to Tamarindo. The drive from the Liberia Airport is about an hour on well paved roads.
While the roads to Tamarindo are paved and accessible by sedan, for exploring less popular beaches along the coast an SUV is recommended for its higher clearance over potholes and rocks. Be aware that in Green Season, it is advisable to rent a vehicle with 4x4 capacity — just in case!

"Where to stay in Tamarindo?"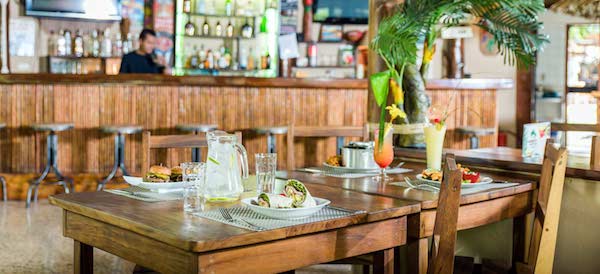 Tamarindo offers everything from backpacker hostels and Airbnb rentals to five-star resorts. You'll also find plenty of clean and comfortable options that will leave you with extra spending money to enjoy the local attractions.
Hotel Pasatiempo, for example, has been offering high-quality accommodations for nearly twenty years. Each private bungalow is tastefully furnished with orthopedic mattresses, AC, high-speed internet, flat-screen TV with cable, and a covered terrace. The landscaped gardens and quiet paths lead guests to a lovely swimming pool and the hotel's restaurant, Monkey La-La, serving tropical drinks and local and international fare, as well as hosting live music three-times per week.

"What's fun to do in Tamarindo?"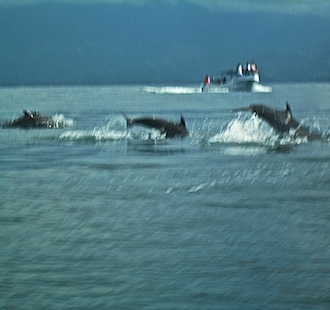 Although surfing remains the area's main attraction, there's no shortage of other adventures to be had. For the aquatic-at-heart, you'll find swimming, sport fishing, kayaking, jet-skiing, sailing, and even sunset catamaran cruises. Or, explore the depths snorkeling and scuba diving. Fish species are plentiful, as are dolphins, the occasional shark, mantas, and seasonal whale sightings.
Estuary tours of the Tamarindo Wildlife Refuge is also a must, visitors rave about the huge variety of animal and bird life to be seen along the smooth mangrove-lined waterways, including crocs, Howler and Capuchin monkeys, sloths, frogs, herons, and myriad more exotic species – many found only in the Central American Region.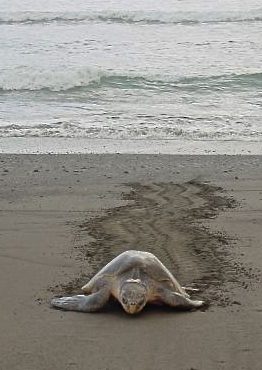 From March to October giant Leatherback Turtles arrive by the hundreds to lay their eggs in the protected sands of Playa Grande National Park, just north of Tamarindo. Scientists and eco-tourists alike flock to participate in the organized evening and night guided excursions to witness the ancient migration and nesting ritual of these great creatures. Visitors will not be permitted on the beach without a certified guide during nesting season and should be aware that camera flash is not allowed.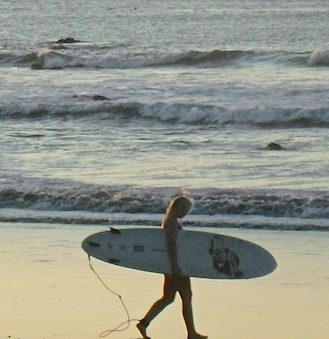 If surfing's your thing, you won't be disappointed. Costa Rica's northern Pacific coast has some of the world's best and most challenging waves, including Witches Rock—a 45-minute boat ride from Tamarindo—or Ollie's Place in nearby Labarinto. Some favorite local spots for beginner and intermediate surfers are either directly in front of the Hotel Tamarindo Diria Beach Resort at the center of town or the Capitan Suizo breaks. You can rent all your surf supplies and other beach gear, as well book tours from a handful of providers in town, such as Tamarindo-favorite, Arenas Adventures.
The town also hosts a number of festivals, including Art Wave, a three-day community event featuring local artists and businesses, and the Ocaso Underground Electronic Music Festival drawing over 50 electronic-music artists from around the world to participate in the four-day event that also attracts and highlights popular chefs, performers, and other local artists.

"What are the best restaurants and nightlife spots in Tamarindo?"
Dining and nightlife options abound in Tamarindo. For local food, the following spots are known for their affordable and delicious fare: Soda Las Palmas with a surfer-favorite buffet lunch or Soda Marcela with its popular Casado con langosta, a typical dish with rice and beans, salad, and fresh lobster.
For international cuisine, La Pachanga Italian Restaurant and Pizzeria and Seasons by Shlomy are both known for their creative and capable chefs.
Sunset happy hour is a daily ritual in Tamarindo and a great way to meet the locals or catch up on the day's surf conditions. Make sure to check out the popular El Be! restaurant with daily live music and a great view of the unforgettable Pacific sunset.
For some colorful nightlife, Bar Pacifico has a lively Wednesday night option or check out the Best Western Monkey Bar's famous Friday Ladies Night.
No matter what your vacation dreams may be, Tamarindo is sure to satisfy!