8 Great Hotels Off the Beaten Path in Costa Rica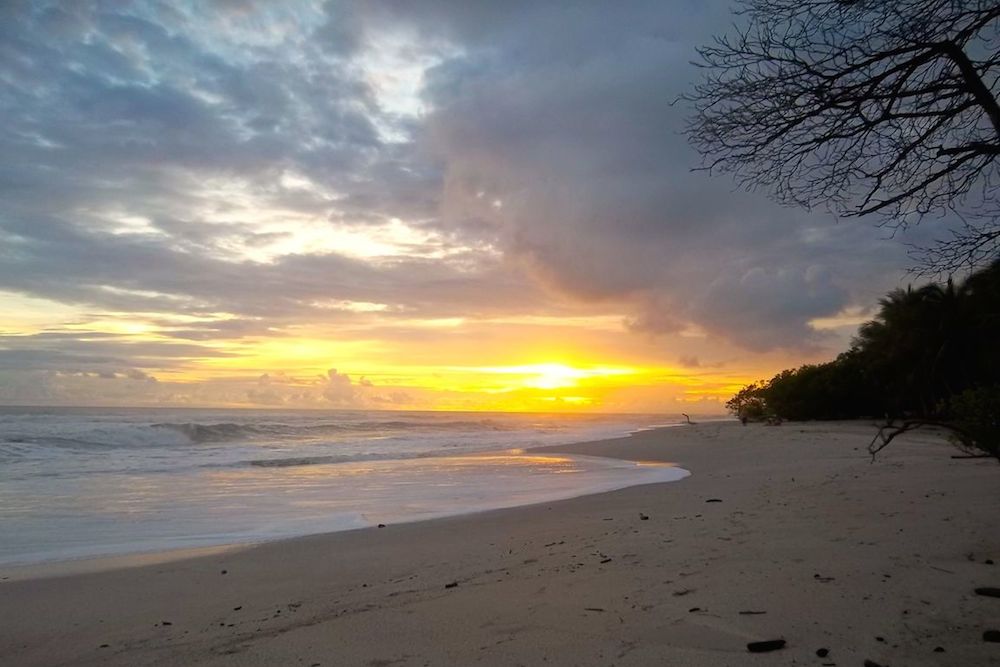 Some of Costa Rica's loveliest hotel gems are a little out of the way.
We love a great, non- resort kind of hotel vacation in Costa Rica and these featured boutique properties are a delight to the Costa Rica experience.
Renting a car for your Costa Rica vacation makes perfect sense if you want to get off the beaten path and really enjoy an authentic stay. In most cases, you don't need an SUV. However, during green season some rural roads can be a little rough without 4-wheel drive.
If you want great hotels, read on, we have recommendations for 8 of the best. All rate 4.5 or 5 out of 5 stars on TripAdvisor, with surprisingly affordable prices.
Bijagua & Rio Celeste
Bijagua, a sleepy little town that sits in a green valley between Miravalles and Tenorio Volcanoes is a natural stopping point for Rio Celeste and its famous waterfall.
Tenorio Lodge is a place apart, surrounded by rainforest. With the peaceful and relaxing sounds of nature, the rooms reflect the tranquil setting. Rio Celeste Hideaway Hotel has great views, good food, and easy access to the rainforest and river. A romantic getaway, this hotel has classic Costa Rican rustic furnishings with romantic canopy beds in spacious casitas and bungalows.
Monteverde
Monteverde Cloud Forest Reserve is a gem of bio-diversity—nearly 1/3 of Costa Rica's indigenous plants, including orchids, grow here. More than 500 epiphytes grow in the reserve, 34 of them new discoveries. Given the cloud forest weather, a 4-WD vehicle is advisable.
Just down the road from the reserve, Hotel Belmar offers Old World charm in a New World setting. Views from the hotel's terrace bar are nothing short of spectacular, with gorgeous sunsets to boot.
Nosara/Samara
On the Pacific side of the Nicoya Peninsula, Nosara just might be the perfect getaway. Samara is a little farther south. The white-sand, tree-lined beach and gentle surf make it a beachcomber's paradise, with almost never any crowds. Roads are rough on this road, and during green season you may find a small river crossing. We recommend renting an SUV for this visit.
Olas Verdes Hotel is closest to the beach in Nosara and combines luxurious comfort with a laid-back vibe. The hotel staff can't seem to do enough for their guests; the welcome is warm, personal, and genuine. For comfort and privacy, Colina del Mar in Samara is nearly unbeatable, with balconies overlooking the rainforest and the Pacific Ocean. The hotel's quaint charm and friendly staff make this boutique hotel a relaxing place to enjoy the Costa Rican lifestyle.
Santa Teresa/Mal Pais
Further south, near the end of the road on the Pacific side of the Nicoya Peninsula, is Santa Teresa.  You can get there by driving down the coast from the North, or taking the ferry across the gulf from Puntarenas to Paquera.
An eclectic mix of surfer culture and glitterati lifestyle, Santa Teresa is a world of its own. Mal Pais is the end of the road and an SUV isn't a must, but still a good idea; it's worth the effort to get there—stunning beauty is the only way to describe this former fishing village.
At the Nautilus Boutique Hotel in Santa Teresa, small is better, and, very personal; there are only 7 one- and two-bedroom villas. You won't want for a thing at Hotel Vista de Olas in Mal Pais: quiet, clean, and cool villas combined with super helpful staff mean you'll have a hassle-free and relaxed stay.
Uvita/Osa
A tiny village lying within Marino Ballena National Park, Uvita is favored with two miles of white sand beach and great swimming. The marine park is where humpback whales spend December through April before heading north again.
Just south of town is La Cusinga Eco Lodge, a real gem of a find for a quiet retreat within a private reserve. With only 10 cabinas, you'll have gorgeous ocean views and plenty of opportunity to see the Osa's incredible wildlife in quiet seclusion.
It takes an adventurous spirit to seek out a country's byways and get off the beaten path. Contact us today to book a rental car or SUV that will take you there.