Dive into Costa Rica Adventure: White Water Rafting on the Pacuare River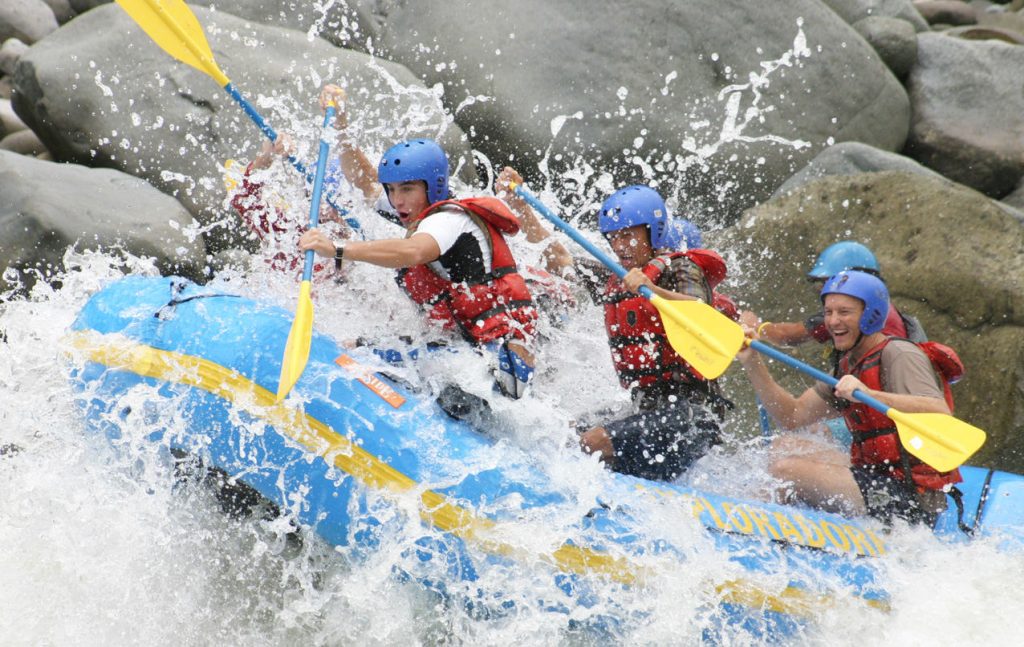 When someone mentions Costa Rica, the mind immediately conjures up images of pristine beaches, dense rainforests, and the iconic Arenal volcano. However, for those who have experienced its thrills, Costa Rica is synonymous with white water rafting, and the star of the show is undoubtedly the Pacuare River. Flowing fiercely through scenic canyons and lush rainforests, the river offers a heady mix of adrenaline and awe-inspiring natural beauty.
Tucked away in the heart of Central America, Costa Rica is a paradise for adventure enthusiasts. And for those who love the rush of water, the challenge of rapids, and the exhilaration of adventure, white water rafting Costa Rica is an experience unlike any other. Whether you're a seasoned rafter or a beginner looking for your first thrill, the Pacuare River awaits!
Majestic Scenery:
Pacuare River isn't just about the thrill; it's a journey through some of Costa Rica's most breathtaking landscapes. As you navigate its waters, you'll be surrounded by towering cliffs, cascading waterfalls, and dense tropical forests that play host to a myriad of exotic animals and birds. From toucans to jaguars, the wildlife sightings add another layer of excitement to the adventure.
Rapids That Challenge:
Classified as Class III and IV rapids, the Pacuare River offers a blend of high-octane challenges and calmer stretches. The river has segments suitable for both novices and experienced rafters. With names like "Double Drop" and "Upper and Lower Huacas," the rapids promise heart-pounding excitement.
Cultural Interlude:
One of the unique aspects of rafting on the Pacuare River is the opportunity to interact with the local Cabécar Indians, one of the indigenous tribes of Costa Rica. Some rafting expeditions offer stopovers in their villages, allowing rafters a glimpse into their centuries-old traditions and way of life.
Responsible Adventure:
Costa Rica takes its environmental responsibilities seriously, and this ethos extends to its adventure tourism sector. Many of the outfitters operating on the Pacuare River are committed to sustainable practices, ensuring that the river and its surrounding ecosystems are preserved for future generations.
Journeying to the Pacuare
Costa Rica, with its well-developed infrastructure, makes reaching the Pacuare River relatively easy. For a truly independent and flexible adventure, consider renting a car. Companies like Poas Rent A Car offer reliable vehicles suited for the Costa Rican terrain, ensuring that you can reach tris attraction and other tours at your own pace and on your own terms.
The Pacuare River is more than just a destination; it's an experience, an adventure, and for many, a rite of passage. Its rapids challenge and thrill, its sceneries inspire, and its cultural interactions enrich. So, as you plan your next adventure, let the waters of the Pacuare beckon. Dive into an experience that you'll cherish for a lifetime.
And once you've tasted the adventure that the Pacuare River offers, we're confident you'll be eager to explore more of what Costa Rica has in store. So, why wait? Book that ticket, rent that car, preferably from reliable providers like Poas Rent A Car, and embark on a journey of a lifetime.
What was your white water rafting experience like? Have you tackled the rapids of the Pacuare or any other river in Costa Rica? We'd love to hear your stories and tips. Leave a comment below and share your adventure with fellow travelers!