Explore 5 National Parks in Guanacaste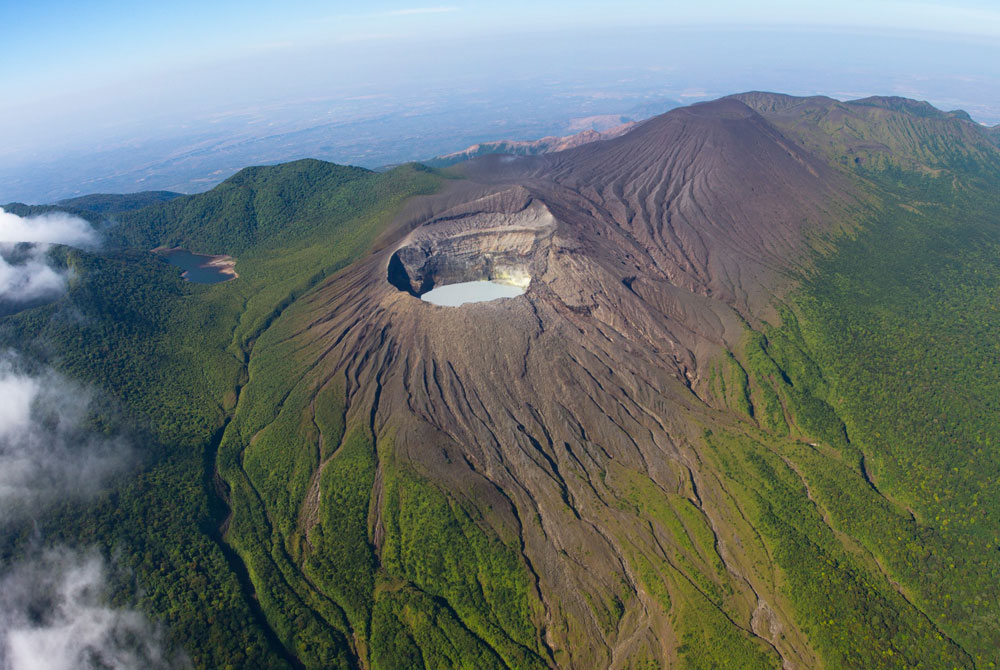 Guanacaste is Costa Rica´s largest province located on the north-western coast. Bordered by the Pacific Ocean to the south and west, the Gulf of Nicoya to the east, and the Guanacaste Volcanic Mountain Range to the North, this is a land of contrasts and diversity. True to Costa Rica´s continuous support of its flora and fauna, Guanacaste also has some great national parks worth exploring during your visit to this sunny corner of the country. Let´s explore 5 National Parks in Guanacaste in your Poas Rent a car!
Guanacaste may be best known for its white-sand beaches, luxury seaside resorts, and excellent water activities, including surf and fishing. However, it also has several coastal and inland national parks and protected areas full of natural and historical treasures. They are also easy to drive to and don´t need a 4×4 to reach them. The Poas Rent a Car fleet of modern sedans up to the premium SUV will get you to them safely and comfortably, so let´s explore 5 National Parks in Guanacaste. It´s time to discover more corners and contrasts of this beautiful part of the world.
1.    Rincon de la Vieja National Park
Guanacaste is home to many extinct and live volcanoes that are part of the majestic volcanic range that runs down its northern edge and makes up America´s Continental Divide. This impressive procession of volcanic-mountain tops are also national parks, including the best know and most visited Rincon de la Vieja Volcano National Park.
At the Liberia intersection, turn north onto the Inter American Highway and take a right after about an easy 4 – 5 minute drive. This road will take you up to the entrance winding up the volcano slope through rural towns, farmland, and lush forests. The picturesque 35-minute drive is the perfect introduction to your exploration of the volcanic landscape that the national park protects.
After leaving your car in the parking lot, it is time to make your way on foot along the trail of your choice.  Whether your trail takes you to La Cangreja Waterfall with its beautiful blue lagoon or the trail that will take you through the volcanic environment with the mud pots, fumaroles, and sulfur lakes that dot the landscape, there is a trail for everyone.
2.    Santa Rosa National Park
Santa Rosa National Park is steeped in Costa Rican history and is also home to the ever-disappearing dry tropical forest that can be seen on the coastal lowlands of Guanacaste. So, this incredible national park allows visitors to enjoy some history and immersion in this dynamic forest.
Santa Rosa National Park is located north of Liberia, close to the border town of La Cruz. It is a 40-minute drive from Liberia and will take you through farmland with the Guanacaste Volcanic Range to your right. The National Park is on the left, where you will enter Costa Rica´s most important historical sites.
This is where the 1850 Battle of March occurred against William Walker and his filibusters. While the battle was short-lived, Costa Rica won and made history. Santa Rosa National Park is not only home to the only historical museum within a protected area but is also a World Heritage site as it contains the last remaining cover of tropical dry forest in Mesoamerica.
3.    Palo Verde National Park
Palo Verde National Park is home to a day on the river!  This National Park is a bird-lovers sanctuary with hundreds of permanent and migratory birds congregating here at any time.  This boat safari is along the Tempisque River that empties into the Gulf of Nicoya.
The banks of the Tempisque River are filled with lush vegetation where monkeys, bats, coatis, reptiles, and birds galore can be viewed. At the water´s edge, sunbathing and motionless, are the giant crocodiles that always impress.  This is a perfect tour for animal and nature lovers. Sit back and enjoy the peacefulness of the river and the joy when spotting your favorite animal.
While this is a National Park, several private companies offer boat tours that last around 1.5 hours. Usually, these tours include transport from the major hotels or towns, so you can let others do the driving today!
4.    Barra Honda National Park
Barra Honda National Park is home to an exciting underground world of caves and caverns that are reachable via a 56-foot ladder. This complex underworld system comprises dozens of interconnected caverns with limestone stalagmites and stalactites.
After exploring this dramatic and exciting space below, this national park is also worth exploring above ground, with 2295 hectares of protected secondary deciduous forest and evergreen forest home to a diversity of animals. If you are lucky, you may see coatis, raccoons, agoutis, white-tailed deer, and anteaters on high alert while searching for food.
Barra Honda National Park is on the Nicoya side of the Taiwan Friendship Bridge and is easily accessible by car. Follow the signs and enjoy some real adventure tourism. This national park combines the contrast of the obscurity of the caverns below with the liveliness of the forest above.
5.    Las Baulas Marine National Park
As its name gives away, this national park is where the sea turtles come yearly to lay eggs but also attracts avid surfers and snorkelers.  Covering much of Tamarindo Bay, this marine national park is the largest nesting colony for the leatherback turtles on the Pacific coast of the Americas. Playa Grande is their beach, and countless turtles arrive.
This marine national park is also a refuge for mangrove forests, river estuaries, four white-sand beaches, and forests that house around 175 bird species and many other animals. While it is a national park, it is open for water sports and is a popular surfing spot, so make sure your Poas Rent a Car comes with roof racks to bring your surfboard with you!
Las Baulas National Park is right by the trendy beach town of Tamarindo, so if you are staying in the area, do some beach hopping to enjoy the beautiful beaches and do a night tour when the turtles arrive on the beach. This is a truly incredible experience and worth staying up to enjoy.
Let Poas Rent a Car take you to the 5 National Parks of Guanacaste during your visit to this endless summer province of Costa Rica! From the volcanic slopes to the ocean, Guanacaste is awaiting to show you it's National Parks full of bio-diversity and unique experiences above and below the earth! See you soon.