Things to do in Guanacaste: The land of plenty!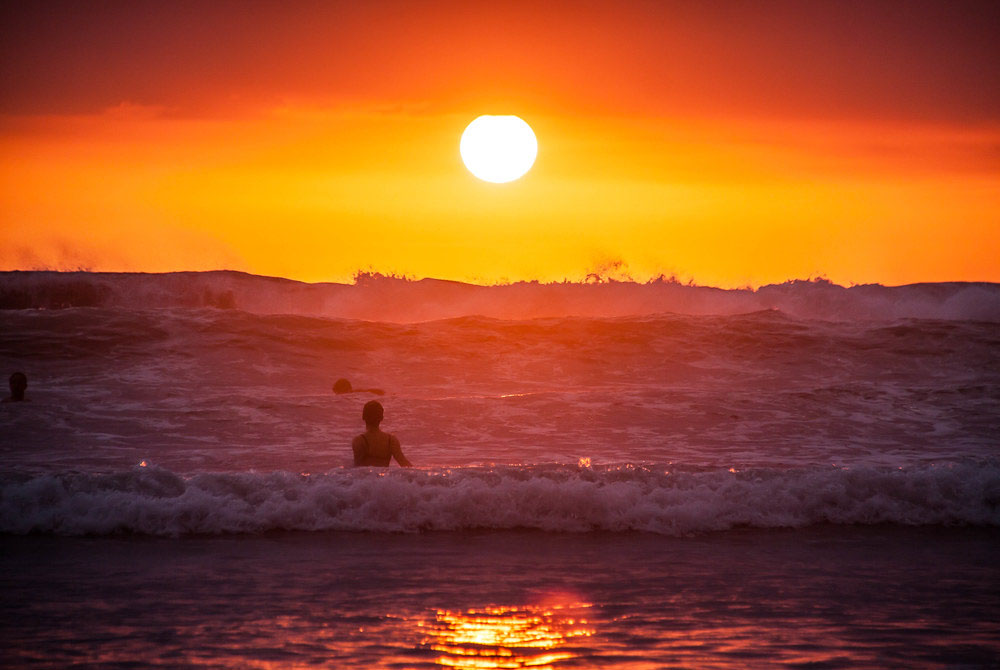 Guanacaste is Costa Rica's famous beach destination, and its popularity is well deserved. White-sand beaches, up-scale beachfront resorts, trendy surf towns, and a multi-cultural vibe that is expressed in the range of eateries, bars, and the flavors they create. While a lot happens on the coast and the pristine Pacific Ocean waters, Guanacaste has lots of inland treasures that offer an exciting contrast to the beach. Let's take a journey around and see all the things to do in Guanacaste. It is a land of plenty awaiting to be explored!
Guanacaste is Costa Rica's north-western province that partly sits on the Nicoya Peninsula that reaches out into the majestic Pacific Ocean. It is bordered by the impressive Guanacaste Volcanic Mountain Range that is home to several volcanoes, some of which are alive and provide adventure activities and clean energy too!  These beautiful mountains give way to vast, open plains that provide rich farmland and cattle ranches that are the origin of Guanacaste's cowboy culture, with hats and boots included!
An ever-improving road network services the Guanacaste region. While many beaches remain secluded, a road will get you to virtually all of them. With your reliable and comfortable Poas Rent a Car, no beach, journey around the peninsula, or beyond is unreachable. Pick up at the Guanacaste International Airport and take it to the roads to explore this beautiful place.
Take to the Mountains!
1.             Visit Rincon de la Vieja Volcano
The Rincon de la Vieja Volcano is much more than just a live volcano, as if that in itself wasn´t enough. Sitting at 1900 meters (6300 feet) above sea level and is within the National Park of the same name.  Thanks to its height and geographical position, Rincon de la Vieja Volcano is home to many types of forest and many animals too.
This scenic drive is beautiful, just 15 km from Liberia, Guanacaste's capital city. Upon arrival, the national park has ample parking. Explore the boiling hot mud springs, sulfur springs, steam vents, and fumaroles on foot. Additional trails are available. The trail to the volcano crater is not always open due to its activity.
2.             Hot Springs in the Forest
After a day of exploring the national park, why not enjoy some hot springs and mud baths, relaxing and medicinal bi-products of this very-much-alive volcano. On the road up to the volcano, you will pass by many adventure and wellness hotels and initiatives that perfectly complement your visit to the volcano.
3.             Plenty of Adventure
For a day of adventure in nature that will take your adrenaline-rush to new levels, it is only appropriate that you will find it on the slopes of the Rincon de la Vieja Volcano. Zipline through the forest canopy, rappel down a waterfall, horseback ride along winding trails, tube down a canyon river or mountain bike to your hearts delight. Adventure abounds, and the thrills are high!
The beach is calling
4.             Take a surf lesson
Costa Rica is a favorite destination for surfing, and Guanacaste is home to some fun surf towns where boards and bikes are the primary forms of transport. The towns of Tamarindo and Nosara are basecamps for surfing at Playa Grande, Playa Avellanas, Playa Tamarindo, Playa Negra, and Playa Guiones so get on your board and surf big.
While the great waves attract professionals and surfing enthusiasts, Guanacaste is also the perfect place to learn. Several surf schools are awaiting to teach their pupils the tricks of the waves and the breaks. A bucket-list item for many an adventurer and Guanacaste is the best backdrop for this special moment! The waves await you.
5.             Catch a sunset
Sunsets never disappoint, and the Guanacaste sunsets are definitely worth watching. The vast Pacific Ocean, beautiful beaches, and refreshing drinks make sunset-watching all the more citrus-orange. With your Poas Rent a Car, getting to see a sunset each day during your stay is that much easier too. Check out Playa Hermosa, Playa Pelada, and Playa Flamingo for an unforgettable spectacle in the sky. In Costa Rica, the sun sets around 5:30 pm, so stop what you're doing around 5:00 pm and get the best front-row seat possible!
6.             Beach Hopping
Guanacaste is perfect for a day, or two of beach hopping. With so many beaches to explore, hop into your car and drive. You will be able to drive up to many, while others might require some walking, but that is part of the fun. From the far northern beaches in Puerto Soley, around the world-renowned Gulf of Papagayo and its peninsula to Playa Samara and Nosara farther to the south, Guanacaste is a beach-lovers paradise with dozens of beaches to enjoy.  Consider a Poas Rent a Car Full size SUV to get to the most secluded Guanacaste beaches and have lots of fun getting to them.
Inland we go
7.             Palo Verde Wetlands
After exploring volcanoes and beaches, we move inland to explore the biodiversity of the Palo Verde Wetlands. Drive through rich agricultural landscapes and small, rural towns to one of Costa Rica's most extensive wetlands and a favorite spot for migratory birds that use this area to breed and nest. Thanks to its incredible number of habitats, it is also one of the most bio-diverse areas of the country so have your binoculars and camera on hand. This magnificent area is to be explored in a boat so swap your car for a safari-style boat ride to see birds, crocodiles, monkeys, and more.
8.             Visit a National Park
Over a quarter of Costa Rica is a national park or protected area, so wherever you may be, there will be one nearby to visit. Guanacaste is dotted with important national parks and reserves that protect the dry forest and many bird and animal species. While some national parks are along the coast, others are sanctuaries on the mountain ranges or lowlands containing rivers, waterfalls, caves, and historical events. For example, drive north to Santa Rosa National Park to learn about Costa Rica's historical 1856 battle or visit Barra Honda National Park to explore the underground limestone caverns.
Poas Rent a Car is excited to be part of your journey around Guanacaste. With so many to do and explore, a great car is your best companion for an unforgettable stay. So let's get ready for a lifetime trip in the land of plenty!